Most braille displays on the market are single line displays. The reading process is slow and tedious, as this single-line display can display just one line at a time. There are several different line displays on the market, but they have a very high price range, making them less accessible.
The following figure compares a typical single-line 40-cell braille display with a TACTIS Table product. TACTIS Table can display 25 times of information at a time compared to a 40-cell braille display. With this product, readers can easily grasp the overall structure of the text, and read or jump in paragraphs to make it easier to understand text more quickly. This product can display not only letters, but also mathematical equations, tables, graphs, images, etc., which are essential for understanding math and science.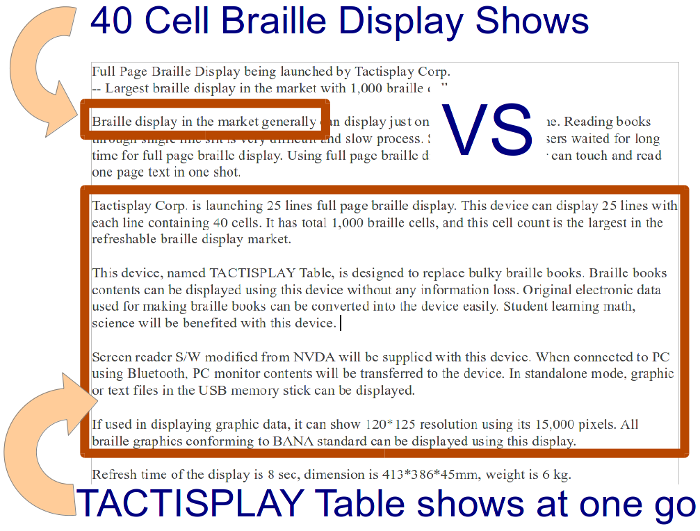 TACTIS Table boasts the highest resolution of any braille display on the market. This product is composed of 25 lines of 40 cells, and is equipped with a total of 1,000 braille cells for text display. When using this product for graphic display, the image can be displayed using a resolution of 120*100, totaling 12,000 tactile pixels. BANA compatible images can be displayed on one page.
The page is updated in 8 seconds. Despite all these features, the cost per cell is low thanks to the scanning driver structure. (Refer to the FAQ for the structure of the scanning driver)
This product has a simple internal structure, so there are few breakdowns, it is relatively light compared to the number of cells, it has good electrical efficiency, and the product cost is low, so the sales price is low.
This product is designed for use on a desk. When this product is connected to a PC, the screen content is automatically displayed in the TACTIS Table through the screen reader S/W NVDA. When a USB memory is inserted into this product, the file in the USB memory selected by the user can be displayed on the TACTIS Table screen. BRF files can also be displayed.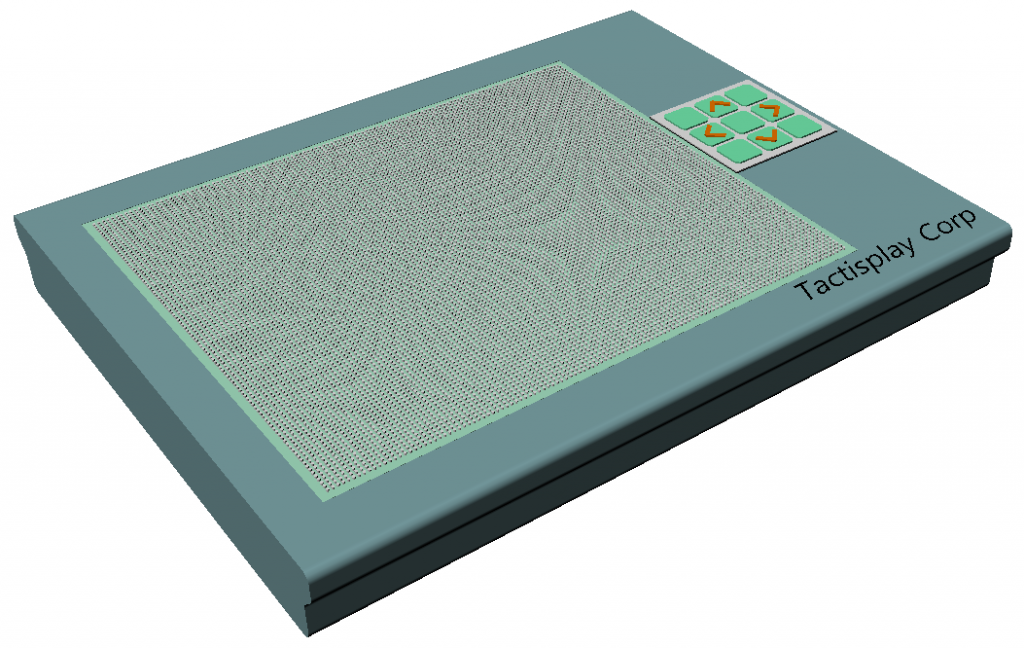 This product measures 413 * 324 * 45mm and weighs 6 kg. There is no battery inside this product.
| | |
| --- | --- |
| Characteristics | Value |
| Graphic resolution | 120 cols * 100 rows |
| Tactile dots | 12,000 EA |
| Braille text cells | 40 cells* 25 lines = 1,000 cells |
| Tactile dot height | 1.0 mm |
| Distance to adjacent tactile dots | 2.5 mm |
| Tactile pin diameter | 1.2 mm |
| Tactile pin force | 6 gf |
| Screen update time | 8 sec |
| Dimension | 413 * 324 * 45 mm |
| Weight | 6 kg |
| USB port | USB memory stick |
| PC connection | Bluetooth |
| S/W | NVDA (Windows XP or higher) |
| Battery | None |
| Power | less than 35 W |
| Adaptor power input | 100~230 VAC, 50/60 Hz |
| Adaptor power output | 12 VDC, max 4A |
| Certification | FCC, CE, KC |
Performance
The image below, which contains text and graphic information, is selected for demonstration purposes and can be displayed similarly to any other image. (OpenStax College, Anatomy & Physiology, Connexions Web site. http://cnx.org/content/col11496/1.6/, Jun 19, 2013)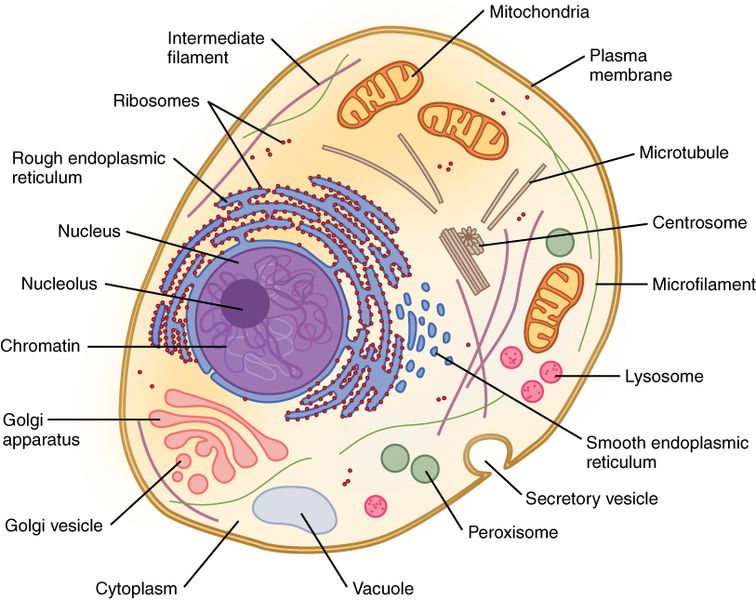 If you display this image in the TACTIS Table and use the arrows to zoom in, zoom out, move showing window around as follows. It can display scientific objects containing graphic images.
Package
TACTIS Table device
Power adaptor
PC connection Bluetooth dongle
User manaul
PC S/W installation media
Q: How long is the TACTIS Table?
A: We guarantee 500,000 page views. Within one year, malfunctions caused by problems with the display itself are repaired free of charge. Repairs from failure due to user's carelessness will be charged even within one year.
Q: What is the relationship between graphic pixels and the number of braille text cells?
A: Text braille cells require 2*3 dots for text display. In addition, since there should be a space between characters, GTD displays the space around 2*3 braille cells as shown below. However, when displaying graphics, the pin in the margin is also used for graphic display, so it is used as 3*4 dots. In the case of the TACTIS Table, since there are 1,000 cells, only 1,000*2*3 dots are used for text display, but since it is also used for graphic display as many as 1,000*3*4 dots including margins, there are 12,000 graphic dots.